Free Curbside & In-Store Pickup in 30min. Free Advance Same Day® (where applicable). Use our mobile app for the best shopping experience!
Store 1678
•
7:30 AM
-
8:00 PM
7:30 AM
-
8:00 PM
7:30 AM
-
8:00 PM
7:30 AM
-
8:00 PM
7:30 AM
-
8:00 PM
7:30 AM
-
8:00 PM
9:00 AM
-
8:00 PM
Auto Parts with Advance Same Day®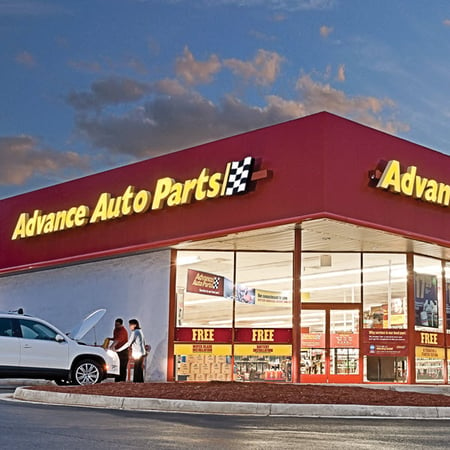 Store
Brakes
Batteries
Motor Oil
Advance Same Day®
Special Offers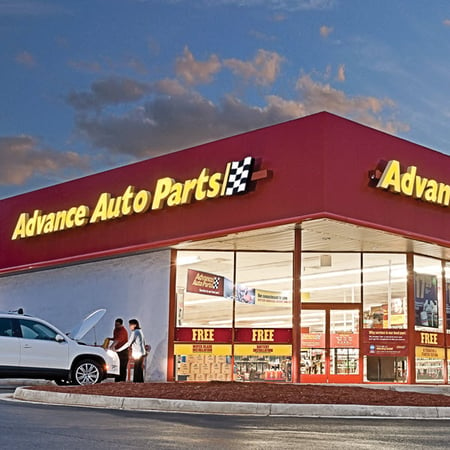 BUY ONLINE, FREE CURBSIDE OR IN-STORE PICKUP
FAST & FREE • READY IN 30 MINUTES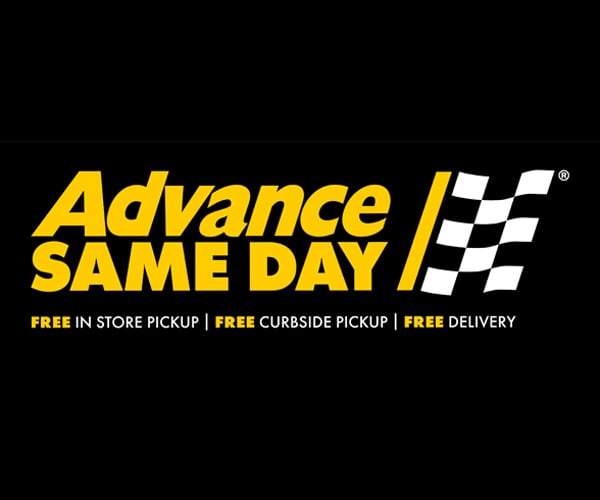 Get your parts fast
We offer Same Day delivery, Same Day contact-free curbside pickup, and Same Day in-store pickup when your order online or with the mobile app—making it easy to shop and get your parts in the way that best fits your needs.
DELIVERY AND PICKUP OPTIONS
ADVANCE SAME DAY®

Free Delivery is rolling out to new areas with most in-stock products. Free Curbside and Free Pickup in 30 minutes with most in-stock products.

SHIP TO HOME

Standard shipping is FREE with orders over $35. Expedited and Urgent shipping charges are based on location and weight. Shipping options are available with most products.
FAQs
What is Advance Same Day® delivery?

Now you can place an order on shop.advanceautoparts.com and it can be delivered the same day. Same Day delivery is available 7 days a week, during regular business hours, for both residential and business customers in select areas and zip codes. Holiday hour times may vary.

What is the cutoff time to place my order?

Orders placed before 2pm Eastern Time are generally shipped the same business day. Orders placed after 2pm Eastern Time and orders placed on weekends and holidays will be shipped the following business day. For example, an order placed after 2pm on Friday will be shipped the following Monday.

Can the delivery driver install my battery or return my old battery to the store?

No, drivers will not be able to install new batteries or return old batteries to an Advance Auto Parts store. To get the core charge refunded on a new battery delivered to you bring your receipt and old battery to our store.
Store 1678
•
7:30 AM
-
8:00 PM
7:30 AM
-
8:00 PM
7:30 AM
-
8:00 PM
7:30 AM
-
8:00 PM
7:30 AM
-
8:00 PM
7:30 AM
-
8:00 PM
9:00 AM
-
8:00 PM
Advance Auto Parts

#1678

Euclid
7:30 AM
-
8:00 PM
7:30 AM
-
8:00 PM
7:30 AM
-
8:00 PM
7:30 AM
-
8:00 PM
7:30 AM
-
8:00 PM
7:30 AM
-
8:00 PM
9:00 AM
-
8:00 PM
Hours
Day of the Week
Hours
Monday

7:30 AM

-

8:00 PM

Tuesday

7:30 AM

-

8:00 PM

Wednesday

7:30 AM

-

8:00 PM

Thursday

7:30 AM

-

8:00 PM

Friday

7:30 AM

-

8:00 PM

Saturday

7:30 AM

-

8:00 PM

Sunday

9:00 AM

-

8:00 PM
Services
Motor & Gear Oil Recycling
Battery Recycling
Battery Installation
Charging & Starting System Testing
Loaner Tools
Engine (OBD-II) Code Scanning
Wiper Blade Installation